Ypsilanti, MI Cash Services
Metro Cash Advance
Metro Cash Advance offers a wide variety of cash services in Ypsilanti, MI. Our professional and accommodating team is always ready to help you with all your concerns. Metro Cash Advance is the right place to go when you need money.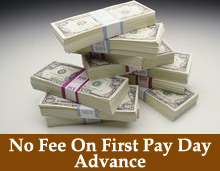 Learn More About Metro Cash Advance:
21-31 day loans
Payday advances
Approvals in 5 minutes
Check cashing service
No fee on first pay day advance
We have 3 other locations in Detroit, MI: Warren, Madison Heights, and Clinton Township.
Contact Metro Cash Advance today at 734-485-8223. Come and see us today.
Additional Contact Info:
42936 Hayes Rd. Clinton Township, MI 48038 location: 586-412-8222
28051 John R. Madison Heights, MI 48071 location: 248-543-8611
20729 Van Dyke Avenue, Warren, MI 48089: 586-757-7280
Hours of Business:
Monday to Thursday: 10:00am – 6:30pm
Friday: 9:00am – 7:00pm
Saturday: 10:00am – 2:30pm